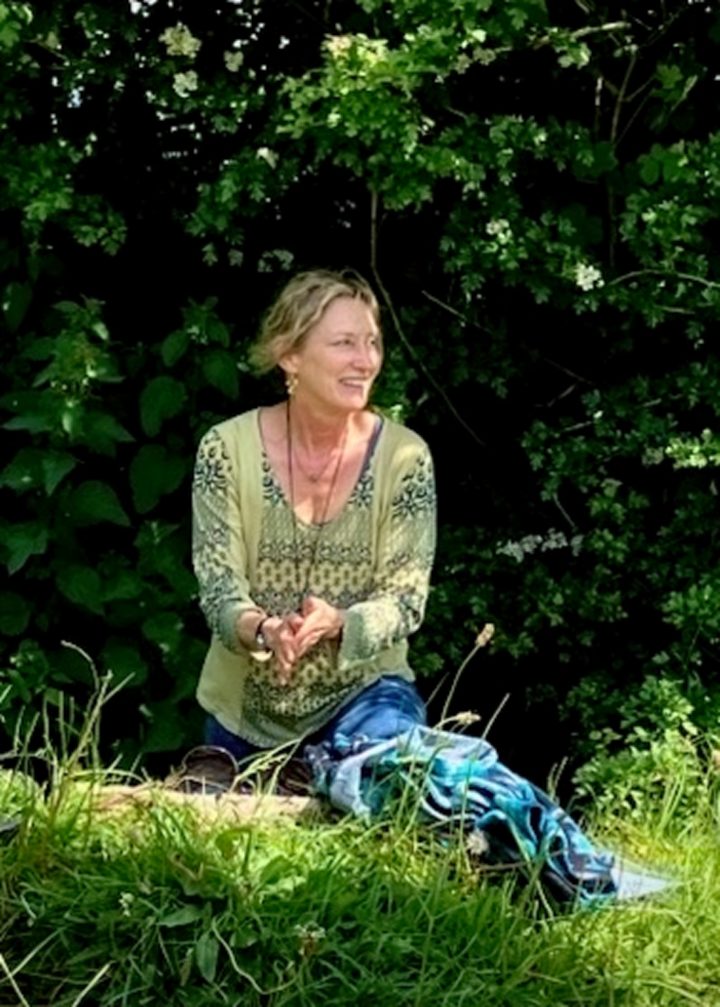 Gaela Morrison
Geomancer, Artist, Teacher, and Sacred Travel Guide.
"I believe that cultivating a more compassionate relationship with the Earth is an essential component for much needed transformation and change, for both ourselves and the planet. Creating sacred space in our environments and going on pilgrimage to sacred landscapes are profound ways in which we can deepen this relationship."
~ Gaela Morrison
For as long as I can remember, I've been a lover of nature, and insatiably passionate about traveling to wondrous places on the planet. While studying art in college I was introduced to archeoastronomy as I was learning about ancient Neolithic Stone structures. Ever since, I've continued to be fascinated by the relationship of humans to their environment and how the ancients connected the wisdom of the celestial bodies with the spiritual energies in the landscape. Taking it a step further I immersed myself in studies of European geomancy (earth energies), shamanism, feng shui, ceremonial and contemplative practices from masters around the globe for many years.
Integrating this body of knowledge with my deep love of the Earth, 'Forces of Nature Design' was created in 2000, my Geomancy and Feng Shui Consulting Practice. I help people create vibrant sacred spaces to support their well-being and highest potential by harmonizing the subtle energies of their environments. By implementing necessary changes and shifting energetic patterns through methods such as space clearing, feng shui, artistic enhancements, blessings, and earth acupuncture the atmosphere of the place is greatly enhanced.
My background as an artist and teacher strongly inform my practice. After years of instructing a sculpture curriculum at college level, I taught expressive arts classes to empower students to free up their own creative abilities.
Fueled by my passion for helping people create sacred space in their homes combined with a strong appetite for adventure and travel, the idea for taking it on the road was born – extraordinary travels to powerful places on the Earth. This journey wouldn't be complete without diving deep into culinary delights as well as connecting to the place via local culture and art.
I'm extremely drawn to explore ancient places of mystery such as stone circles, temples, holy wells, sacred mountains and landscapes, and am familiar with many of these power spots. My focus is to center on the heart and consciousness of the places and our reciprocal relationship we have with them. Utilizing my teaching and creative experience, along with skills of working with earth energies, various approaches are incorporated – such as contemplative practices, shamanism, art making, and ceremony. My desire is to assist people in awakening their own perceptive abilities and to more deeply sense the Spirit of place.
I find that these transformational inner and outer journeys can offer us healing, surprising insights and openings, aligning with purpose, awakening consciousness, or any special medicine these potent places have to bless each one of us with.
Currently, I offer small group pilgrimages to sacred places around the globe. My goal is to provide uplifting and inspirational journeys to help us live in greater balance with the Earth and all our relations.
Having been a lifelong artist, I continue to practice painting, life drawing, shamanic arts and mixed media. I offer classes in the expressive arts, dowsing and geomancy.
I have enormous gratitude for these amazing teachers along my path: Alex Stark, Marko Pogacnik, Ana Pogacnik, Dominique Susani, David Spangler, Eric Dowsett, Master Joseph Yu, Lama Tsultrim Allione, Edward Espe Brown.